The Best Healthy Dog Treats of 2020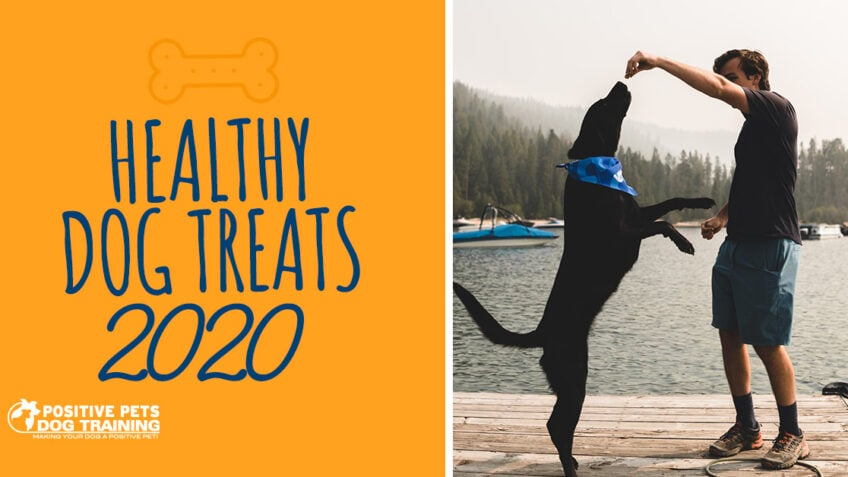 Your pup loves getting rewarded for good behavior, especially when the reward is a tasty treat. However, too many treats can cause your furry friend to put on too much weight. And over time, that can negatively affect their health. The healthy dog treats we've picked out are not only low in calories but also are made from organic ingredients or contain only natural ingredients.
When you buy Wag Jerky Dog Treats, you'll notice the ingredients are recognizable and natural. They make all of their treats in the US with American-sources ingredients. Wag treats come relatively large. So, you might want to chop them up into smaller pieces if you're going to use them for training purposes.
Wag Jerky Dog Treats offer a variety of flavors. You can choose from chicken breast, chicken and flaxseed, turkey and sweet potato, and duck. Out of all of these, though, the chicken breast recipe has the fewest ingredients. That's because they make their treats with only chicken breast and vegetable glycerin.
Buddy Biscuits Oven Baked Healthy Dog Treats is another brand that's recipe has a short ingredient list. They make their treats with wholewheat flour, natural peanut butter, canola oil, and natural vitamin E-derived preservatives. Wholegrain wheat is extremely nutritious for our canine companions and contains heart-healthy properties. Additionally, since Buddy Biscuits are oven-baked in the US, they're the next best thing to homemade.
Their peanut butter treats have the simplest ingredients. But they also make bacon and cheese, chicken, and an assorted flavor box that are also great options.
If you're on a budget but still want to give your canine the healthiest treats you can, then consider Merrick All NAtural Kitchen Bites Wingalings. The first ingredient they use is chicken. After that, you'll find other healthy, natural ingredients in the recipe, like sweet potato, peas, carrots, and apple. Merrick Wingalings are another treat you'll find comes pretty large. So again, you might want to chop these up into smaller pieces, especially if you're using them for training.
With only chicken and natural preservatives on the ingredients list, Pupford Freeze-Dried Chicken Training Treats come pretty close to being single-ingredient treats. These treats are ideal for training due to their low-calorie content, less than one calorie per treat, and small size. Their free-drying process not only helps the treats last longer but also helps preserve the nutrients better than cooking with heat does.
Pupford also offers freeze-dried salmon, liver, and sweet potato treats.
Healthy treats allow you to reward your canine companion without compromising the state of their health. So next time you're grabbing them so treats at the store, consider grabbing one of these healthier alternatives.