2021's Best Dog DNA Tests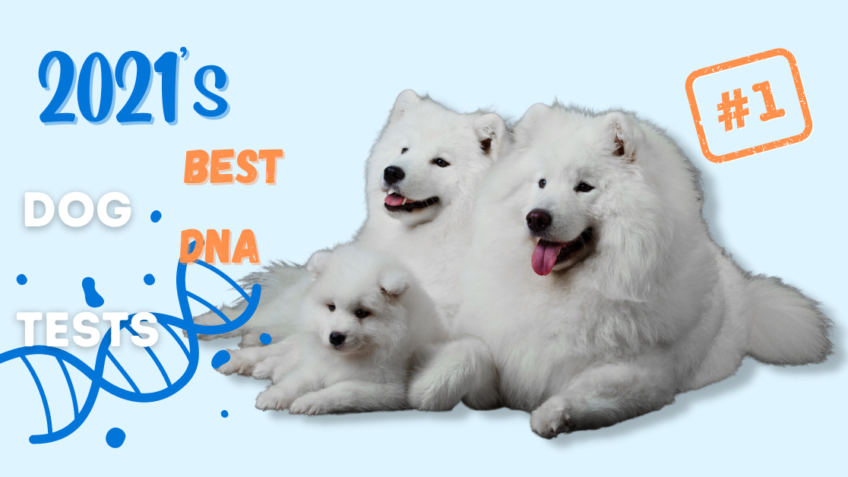 A dog's origins can be mysterious, but they don't have to be! A doggie DNA test can tell you almost everything you want to know about your canine companion in a matter of weeks. From tracing their breeding bloodline to preconditioned genetic health problems, an at-home DNA test can give you a unique insight into what life has in store for your pup, based on their history.
Embark is one of the best overall choices for DNA kits if you want to deep dive into your pet's genetic information. This particular DNA kit is partnered with researchers at Cornell University College of Veterinary Medicine, which means the DNA genetic lab is huge (a.k.a. The bigger the better)! Embark screens over 350 breed types and uses genotyping to get you the most accurate information about your pet's health history and ancestry.
Embark also tests for over 200 genetic diseases such as glaucoma. Embark's social integration into their DNA kit allows you to connect with other dogs who share DNA with yours! Along with this, Embark will give you a downloadable health report that you can easily share with your vet to start a health prevention plan.
Looking for a simpler, but accurate test for your dog's breed history? DNA My Dog's DNA kit includes a breed report and canine DNA analysis certificate. It also lists breeds, found in your dog's DNA, by the level percentage they're related.
This budget-friendly kit's results are available from a swab in about >2 weeks! Results also include generic health concerns based on your dog's breed mix and a list of personality indicators.
Wisdom's DNA kit is great for those mysterious dog breeds due to its large research and genetic marker base! The test reviews 350+ breeds and types of dogs to analyze your pooch's DNA. After a quick cheek swab, test results are online and ready in about 2 weeks. Genetic analysis will tell you specific health issues related to your dog that can be later used for developing training, nutrition, and a long-term health plan!
If your biggest concern is about your dog's future health, then this kit is the best option for you. This DNA kit reveals what breeds and the percentages that make up their specific genetic coding. Orivet will give you a life plan for your dog based on their genetic history. This includes a variety of information about their inheritable health risks and care plans to combat. Your dog's life plan will review their determined breed(s) and health plans taking into account: your dog's age, gender,  geographic location, weight, and lifestyle (i.e. active or lazy).