The Best Subscription Boxes for Dogs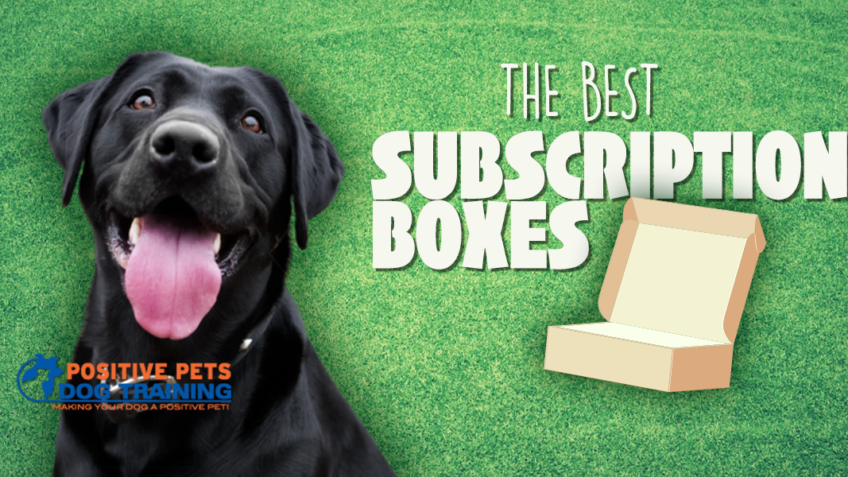 Our furry friends deserve to be spoiled. Subscription boxes are a great way to get a little of everything your dog will love shipped right to your door! Read below to learn about the best subscription boxes for dogs!
Bark Box is a highly customizable subscription box with a unique monthly theme! Plus, you can preview the monthly theme and make customizations based on your pet's size, allergies, and play style. Additionally, because of this changing theme, you will never get duplicate products. So, you and your furry friend always get to try something new! The Bark Box sends you themed treats, toys, and chews monthly. However, if you have a tough chewer, please remember that plushies are often included. Also, the box price is the same for both big and small dogs, no matter your customizations.
If you have a tough chewer, this is the subscription box for you! All of the included toys are guaranteed to withstand heavy chewers and will be replaced for free if your pup does destroy them. Also, all the toys are designed to be long-lasting and are made of rubber, rope, or nylon! Bullymake sends treats and chews toys with a monthly theme that avoids repeat products! Plus, you have the option to make customizations to your box based on your dog's size and allergies.
Pet Treater offers a great value of personalized options at a great price. You can customize your box based on your dog's size and allergies. Plus, Pet Treater offers a basic and deluxe package depending on your budget and the number of items you would like to receive. Included products range from treats to toys and accessories. Additionally, the box ships to your door for free!
Pooch Perks is a great doggy subscription box if you have multiple dogs in your home. You can select more than one dog size and make multiple customizations based on allergies and favors. Every pooch has preferences, and Pooch Perks meets each dog's needs! Additionally, you can select three box options: only toys, treats, and toys or treats, toys, chews, and accessories.
PupBox is designed for growing puppies. So, the subscription box includes age-appropriate toys, food products, and accessories monthly. Plus, teething, potty training, grooming, feeding, and exercise guides are included. The box is ideal for raising a happy and healthy puppy! Additionally, you can customize your package based on breed, size, and diet. Then, PupBox will send you chews, training treats, grooming supplies, and toys every month!
The proceeds of RescueBox go toward providing meals to homeless pets and shelter animals! So, subscribing to their monthly box is a great way to spoil your dog and help other needy pups. The RescueBox only allows for dog size customizations. But, pet experts select all of the treats, chews, and toys! Plus, the box follows a fun and changing monthly theme for you and your canine to enjoy. So, if you are hesitant to splurge on a subscription, you can feel better knowing you support a great cause with RescueBox!
Subscription boxes are a convenient way to spoil your companion each month! So, check out our recommendations above when deciding the best fit for your canine!