Improving Your Dog's Health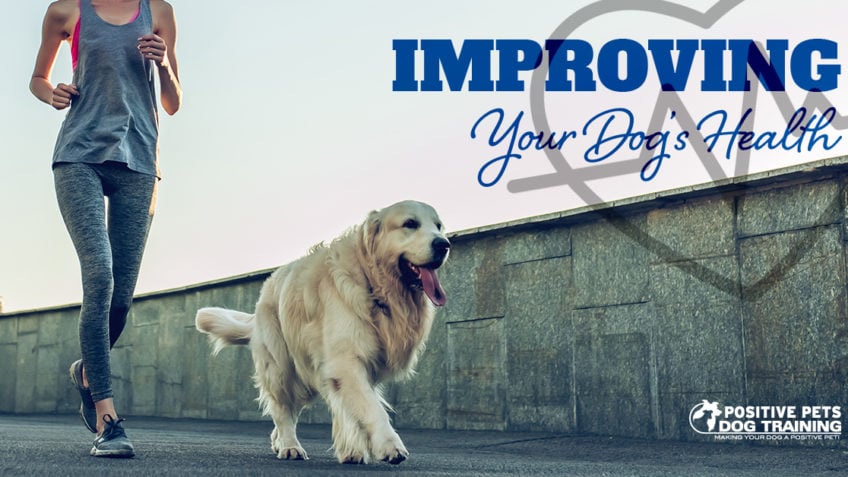 It's the start of a new year and a new decade, and with that comes a lot of resolutions. Maybe this year, while thinking about what changes you'd like to make for yourself, consider bringing Fido into the mix. To help you get started, here are some ways you can help your pup improve their health.
Make Sure Fido is on a Schedule
Schedules are a dog's dream and provide them with a massive sense of purpose and security. Once Fido has a consistent plan, they'll know what to expect from you and their day – sometimes even down to the minute. And guess what? Schedules are great for your health too! Consistency can keep your sleep habit healthy – improving your mental sharpness and emotional well-being.
On top of that, you should put your canine's walk routine on a consistent schedule. Due to walks being are a significant part of your pup's mental and physical health, they should be a high priority. Additionally, those daily walks are great for your health as a pet parent as well. If the weather is preventing you and your pooch from adventuring the great outdoors, consider some of these fun indoor activities that you might even start to enjoy more than your canine.
Improve Your Pup's Diet
Checking in on your dog's health has to do with several different factors – one of those being the food they're consuming. Is your dog eating a balanced healthy diet? Just like there are so many brands out there specially formulated to promote your pup's health – there are just as many that don't provide them with the nutrients they need. Doing careful research on Fido's food is crucial to promoting the quality and longevity of their life.
However, before making any significant changes to your furry friend's diet, you should always consult their vet first. Their veterinarian can even give you some of their recommendations on dog food brands.
Don't Forget About Mental Stimulation
Be sure you're not overlooking mental stimulation, as it is incredibly vital to maintaining Fido's health. For the reason that a dog without proper mental stimulation can become extremely destructive to not only themselves but to you and your home as well. Without mental stimulation, your canine could develop bad habits like excessive licking that creates bald spots. As for you – you can bet your pooch will tear up your home if left to deal with complete boredom for days on end while you're at work.
One way to provide some mental stimulation for Fido is by getting them mentally stimulating toys! Something as simple as a kong to as tricky as an intricate puzzle can make or break the state of their mental health — all of this depending on your dog's skill level and desire for complex or simple challenges.
Schedule that Annual Check-Up
Keeping up with your dog's annual vet visits is essential to maintaining their health. How are you supposed to fix a potential problem Fido has without even knowing it's there? Taking your pooch to their vet regularly will ensure that their vitals and weight are in the right place. Therefore if they're not, Fido's vet will be able to tell you what you can do to get your pooch back in shape. Especially since so many health issues in dogs can easily go undetected, having a vet give you their professional opinion at least once a year is crucial.
Ready to start this decade with your pup off on the right paw? Start planning a healthier, happier, and longer life for them today with some of these tips!