Ways to Memorialize Your Beloved Dog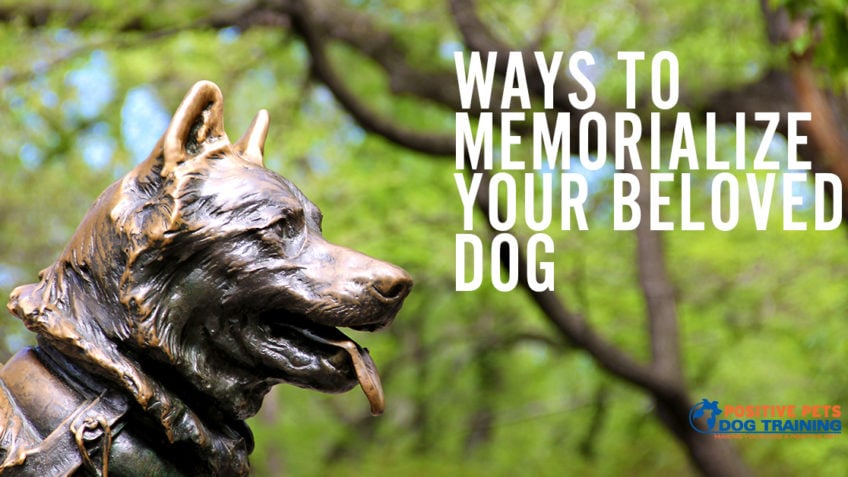 Losing a dog can be like losing a family member. No matter how old your furry friend was, it can take a while to move on. One way of turning this sad time into a bit of brighter one is memorializing your dog in the best way you see fit.
Plant New Life in Your Pup's Memory
Whether it be some flowers, fruits, vegetables, or a tree plant, some life in your yard in memory of your pup. Maybe pick their favorite spot in the yard. Whatever you decide, planting a new entity that will grow and flourish in memory of your dog is a beautiful way to have them remembered.
Have Picture book of their life made
You probably have 100s of pictures of Fido, keep them together in one unique place by creating a memory book. You can start with pictures of when they were a puppy or on their adoption day. Then fill it with your favorite memories. A collection of photos displaying all the happy moments with your dog is a great way to remember them. It helps keep an image of how they always were and not how they passed.
Have a plaque or piece of art made
A sweet idea many pet parents think about is having a plaque or piece of art made in their dog's image. Your furry friend was apart of your family and probably made a significant impact on your life. Having a painting or plaque made is a beautiful decision. This can help keep your pup in your heart and your home forever.
Support your favorite canine charity in Fido's name
A great way to memorialize your beloved pup is donating to a fund that best represents what you want them remembered for. You could donate to a general organization such as the Animal Humane Society, or something more specific. Did Fido enjoy playing with kids? Donate to a children therapy do center. If you got your dog from a shelter, you could donate to the place you adopted your canine from. Think of something that embodied your pup's interests and pay it forward.
Your dog will always have a special place in your heart. No matter what you decide, still remember you gave your pup as much joy and happiness as they did you.