The Best Vacuums for Pet Hair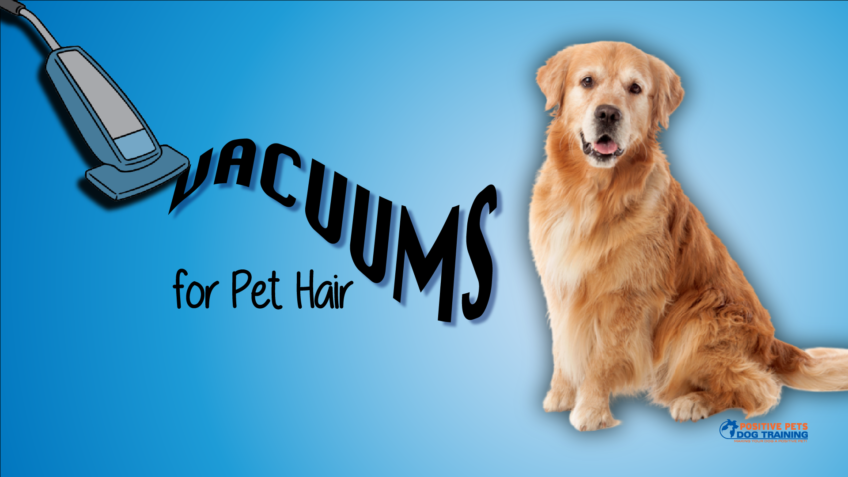 As doggy parents, we know the struggle of pet hair on our clothes, furniture, and car. It sticks to everything and is hard to avoid no matter how much we clean! So, below are some of the best vacuums for fighting pet hair.
Though this is a more pricey option, you are paying for the fantastic quality. This is one of the largest and heaviest Dyson models and has industrial-strength cleaning. So, it does a fantastic job of collecting fur, dust, and dirt on floors, carpets, and couches. Additionally, the turbine tool attachment removes hair without getting tangled and clogging the vacuum! This eliminates extra work on your end! Lastly, all of Dyson's corded machines, such as this one, have a 5-year warranty.
Like the Dyson, this model is designed for pet hair. But, the Bissell is about half the price. Additionally, it comes with a range of attachments to help fight pet hair. These attachments include a tangle-free brush roll, extension want, and crevice tool among others. All of these attachments help to suck up fur and dander that can get trapped in corners of walls or furniture. The strength of this vacuum provides a deeper clean that a normal vacuum that you may use weekly.
Like the model above, it is super strong and designed for pet hair. The handheld model is small but mighty. It is perfect for reaching places that a standard vacuum can not. This includes couch cushions, corners, and baseboards. Additionally, it is a cheaper, cordless, and lightweight option.
A robot vacuum is a fantastic way to keep up with cleaning when you don't always have the time to do so yourself. Additionally, it can reach tough-to-clean areas such as under the bed or couch. Even cooler, this vacuum is app-controlled and allows you to determine what sections of your home it cleans all from your phone. Also, it can be a great spot-cleaning option to clean up after your furry friend.
These are some of our top picks for fighting pet hair. You can decide what is best for you based on price, features, and model specifications. Now get out there and feel confident when fighting pet hair!