Popular Dog Toys in 2020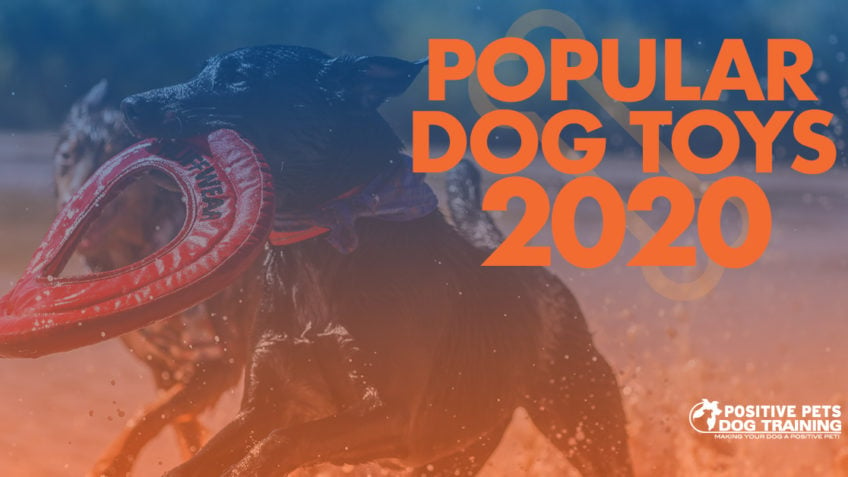 There are a variety of different dog toys on the market. So many that sometimes as a pet parent, picking out toys for your canine companion can be overwhelming and even stressful. To help, here are some of the most popular dog toys of 2020 that your furry friend will surely love.
Chuckit! Ultra Ball
Designed with very active canines in mind, Chuckit! Ultra Ball gives them a ball that can handle an immense amount of use. For your pup who seems to love playing fetch more than anything else in this world (besides you, of course), this ball is what they need. The Chuckit! Ultra Ball boasts its high buoyancy, visibility, and durability.
Our Pets Smarter Interactive IQ Treat Ball
If you have a canine who gets bored quickly and needs regular mental stimulation, this Interactive IQ Treat Ball might be just what they need. You fill the treat ball with kibble or treats and then hand off to Fido. Your pup will then roll and nudge the ball in an attempt to get every last piece inside.
Benebone Bacon Flavored Wishbone Chew Toy
Designed with efficiency, comfort, and (obviously) dogs in mind, the Benebone Bacon Flavored Wishbone will keep Fido entertained for hours. This chew toy is made with curves, grooves, and increased surface area to allow your canine to get the most comfortable and satisfying chew available. On top of that, it also has a scent and flavor that your pooch will drool over.
KONG Cozie Dog Squeaky Toy
For all of the furry friends out there that prefer a soft and cuddly toy, KONG Cozie Dog Squeaky Toy may be just what they want. These aren't just your ordinary plush dog toys, either. Cozies are made with an extra layer of material to make them more durable and tough. Choose from 10 adorable characters, and start playing with your pooch today!
Nerf Dog Tennis Ball Blaster Dog Toy
Coming in three different sizes, the Nerf Dog Tennis Ball Blaster allows you to play fetch with your pup like never before. It can propel balls up to 50 feet, and also comes with a safety release mechanism. Allowing the whole family to be involved in the fun. You won't even need to pick up the ball after Fido brings it to you. Just use the end of the launcher, and you can avoid those slobbery messes.
Sometimes the abundance of dog toy selections can leave you overwhelmed as a pet parent. But if you think about your pooch's personality, there should be a toy listed for every type of pup out there. Whether they're of a cozy cuddler or a massive chewer – these toys rank at the top among other pet owners.