Fun Indoor Activities for Dogs
Feb 18, 2019
Fun Dog Stuff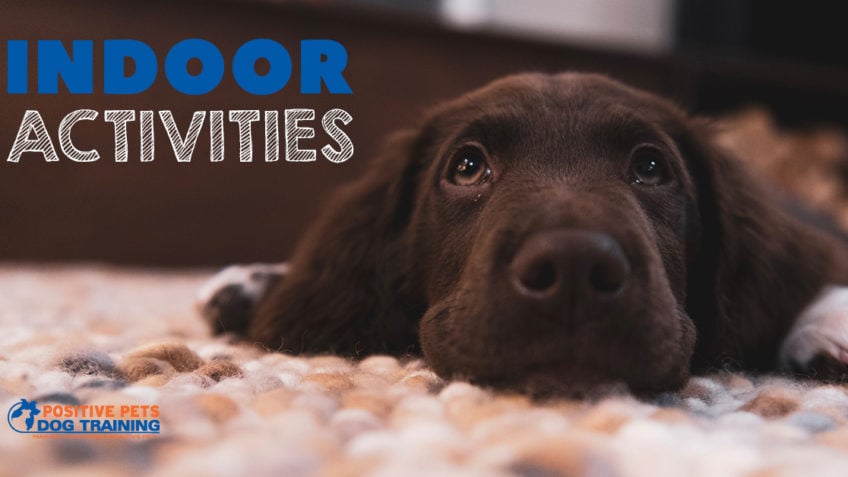 During some not so nice weather, it can be hard to keep up with your dog's exercise routine. As well as relieving any of the pent up energy they have from staying inside for so long. To help you and your dog we've made a list of a few activities that are sure to keep your dog entertained.
Fun Food Things with Fido
There's not a lot your canine companion loves more than some yummy treats or a freshly filled food bowl. That's why some food-related fun can relieve your dog's boredom in no time. There are plenty of interactive dog feeders and puzzles that will keep your pup occupied and mentally motivated. Kong balls are also great examples because you can hide food and treats in the center that will keep your four-legged friend busy while they search for that pleasant surprise. Dental chews are the best of both worlds in that they keep your dog busy but also help out in cleaning their "canines."
Play Some Inside-Safe Games
Coming up with games to play inside can be difficult without making a mess or having your pup accidentally break something in the midst of their excitement. To ensure you and your dog's safety, you'll probably want to leave any high contact or mobility activities outside. But there are still some activities that can keep your furry friend mentally and physically stimulated without any mishaps. Particularly long and empty hallways are perfect for some quick exercises. You can have a friendly game of tug-of-war to get your furry friend moving. An old fashioned game of fetch can also be safely done in a hallway as well as up and down the stairs for some extra agility on your pups part. If you want to add some extra mental stimulation try some "sniff and seak" games where you hide your dog's treats around the house and see how quickly they can recover them.
Take Your Pup Out Shopping with You
There are way more dog-friendly stores than people realize. Taking your dog with you to these stores is a perfect opportunity to get them moving and out of the house. You'll be helping in enhancing their social skills as you take them to new places with new people. This will also be a chance to put their obedience skills to the test. Bottom line though, they'll just be excited to get to be by your side for the day.
Refresh your Dog's Obedience Skills
Being stuck inside is a perfect opportunity to freshen up your pup's obedience skills. You can go over past tricks they have learned and work on enhancing them. You can also work on some new or more difficult tricks to make things a bit more interesting. Either way, it'll be beneficial for you and your dog.
During colder or rainier days it can be challenging to keep your dog active or entertained, but it's essential to do so. These and other activities are great ways to spend some personal time with your pup while keeping them mentally and physically healthy.