Creative Items Every Dog Owner Should Know About
Jun 30, 2020
Fun Dog Stuff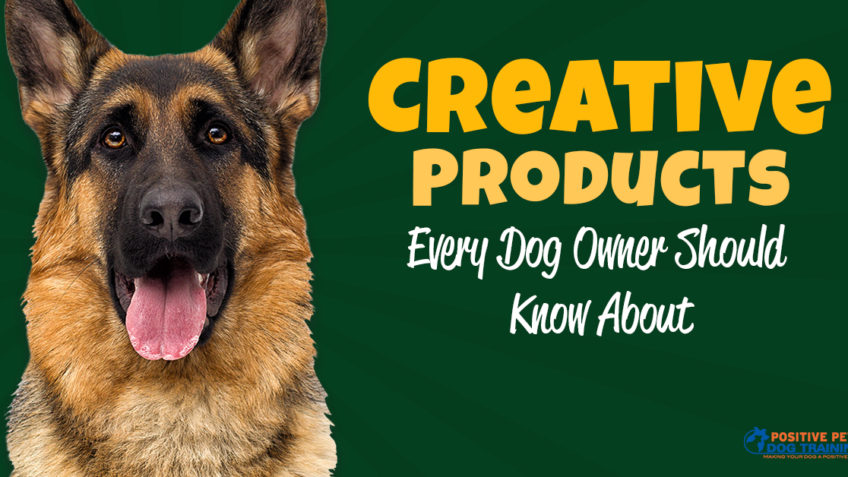 Pet parents everywhere are always coming up with ingenious ideas that can make owning a pup just a little bit easier. Here are just a few creative dog-related items that you might not of known about before but could end up buying after you hear about it.
EXPAWLORER Dog Fence Window
The EXPAWLORER Dog Fence Window is a great way to allow your canine companion to finally see what's on the other side of that pesky fence of yours. This not only will help with your canine's curiosity, but it can also help reduce the digging they might do under the fence to get a peek at what's on the other side. Plus, the use of the dog fence window can help reduce barking. Because now your pooch will be able to see what they've already been smelling and hearing. This dog fence window is a dome made of clear, durable, hard acrylic. It is 12.4″ in diameter and 5″ deep.
High Road Dog Travel Bag with Waste Bag Dispenser
Traveling with a dog can sometimes turn into a disaster with all of the items you have to pack. With the High Road Dog Travel Bag, however, you can keep everything organized and in its place when traveling with Fido. Plus, it comes with a waste bag dispenser for easy doggy bag access. This Dog Travel Bag also has a:
Built-in water bottle holder
Large bin for dog toys, food, and leashes
Wide front pocket that can hold your collapsible travel bowl
Another side compartment for any extra dog equipment
Whistle Activity Monitor
Fido's fitness and health are essential. But without going to the vet every week, it can be hard to track how healthy your pup really is. Except with the Whistle Activity Monitor, you can now keep track of your dogs activities through a device attached to their collar. The device works compatibly with your smartphone. So you can keep tabs on your furry friend's location, daily exercise, and long-term health trends. You can even set up "save areas" and "danger zones" that notify your phone when your pup leaves or enters them. By customizing the monitor to your pup's specific age, weight, and breed, you can start setting particular health goals. And even be able to receive alerts when significant changes occur.
LESYPET Pet Umbrella
When it's raining, but you still need to take your pup on a walk, you have minimal options. You can stay in and skip that day's walk entirely, suit your pooch up in a doggy raincoat and booties, or go out there with zero protection. Except now with the LESYPET Pet Umbrella, you have an option that meets you and your canine somewhere in the middle. The dome of the umbrella attaches to your dog's collar while you hold on to the handle that allows you to adjust the length of the shaft.
Dog Water Fountain with Push Pedal
With the Dog Water Fountain with Push Pedal, hydration just became your canine's new favorite game. This product is designed to help your pup stay hydrated by allowing them to access cold fresh water whenever they want it. Which during hot summer days, can be especially helpful. Teaching your furry friend to use the push pedal is extremely easy, and it's even easier to install.
Dexas Popware Portable Dog Paw Cleaner
Cleaning your canine's paws can sometimes be an unnecessary hassle. The Dexas Dog Paw Cleaner makes that problem a thing of the past. After your furry friend has had their muddy, dirty, and sandy fun, you can easily and quickly clean those paws off, so the mess stays outside instead of being tracked into your home. Inside the BPA-free tumbler are soft, thick silicone bristles that work to wash and clean your dog's paws. And with three different sizes, you can be sure to find the right fit for your pup.
Being a pet parent can be a lot of work, and even though it's completely worth it – finding products that can make your job a little bit easier doesn't hurt.