How To Help Your Dog's Allergies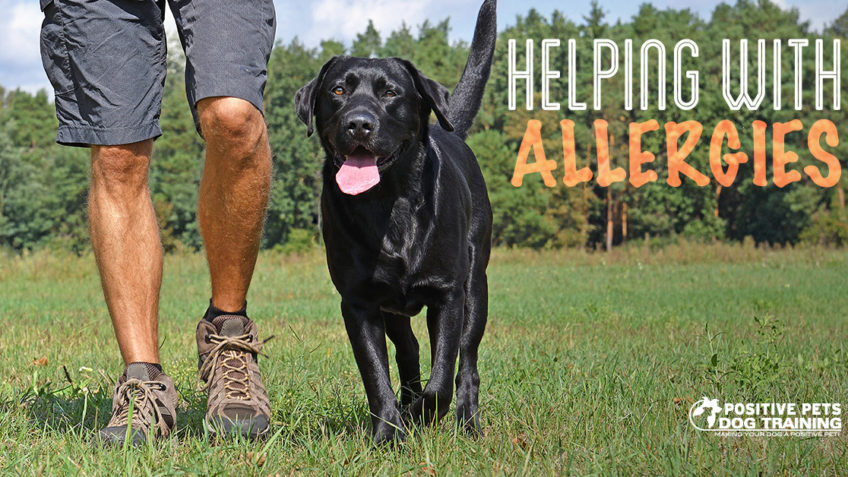 With spring here and your dog spending more time outside, they are probably at risk for having more issues with allergies. Some dogs have a more intense reaction to certain pollen and other things in the spring air. Atopy, environmental allergies, can be caused by a variety of different issues on your dogs skin. Anything from itching, scratching, biting, and chewing on their skin can be signs of these allergies. If you've identified these allergies, you now want to know how you can help treat these sometimes painful and irritating allergies. Here are some treatments ranging from at-home to professional shots that can help treat your dog's allergies.
Wiping Down
After your dog gets back from a walk or playing outside, try wiping them down. It isn't great for your dog's skin and coat to be bathing them super frequently. But when they have environmentally allergies, you want to try to get ride of those allergens that may be on their skin after spending time outdoors. Use fragrance-free, hypoallergenic wipes to wipe down your pup's coat, but also paws.
Try a New Shampoo
When it is time to wash and give your dog a full on bath, you may want to switch the shampoo that you're using. Look for a hypoallergenic shampoo that has soothing ingredients. Anything from aloe to oatmeal are great examples of ingredients that are anti itch and should help sooth your dog's itchy or red skin. You can also look into medicated shampoos or sprays that are specifically made for allergies on dog's skin. Some of these may need to be prescribed from a vet.
Supplements and Treatments
You can also try giving your dog different supplements that are made to promote a healthy coat. Biotin and omega-3s are both proven to help suppress itching and improve your dog's coat. Look for highly-rated natural supplements. You can also try Sulfodene, which is a formula that is proven to treat irritation, red skin, and hot spots. These are all symptoms of environmental allergies, which can get pretty severe for certain dogs, so Sulfodene may be able to help.
Antihistamines or Steroids
Just as we take Benadryl or other medication when we have allergies, our dogs can too. However, this is not something you can do without consulting your vet. They will let you know how much to take, which one is best, and if your pup should even be taking them. Just as a warning- they are only effective for 30% of dogs, so they may not help your dog. Corticosteroids, which are a steroid, can help treat symptoms, but aren't recommended for long term treatment.
Allergy Shots and Testing
One way to figure out exactly what is causing your dog's allergies is allergy skin testing. You dog has the allergens injected into them and you see which they react to. Once you find out what your dog is allergic to, they can continue to get shots over time that will desensitize their immune system and hopefully stop their allergic reaction. These shots can take about 6-9 months to see improvement, but they have an 80% success rate.
Overall, there are many different options and ways to treat your dog's allergies. What you chose depends on the severity and your own personal choices. Just be sure to do your research and know what is best for your unique dog!