Tips for Taking the Best Fall Photos of Your Dog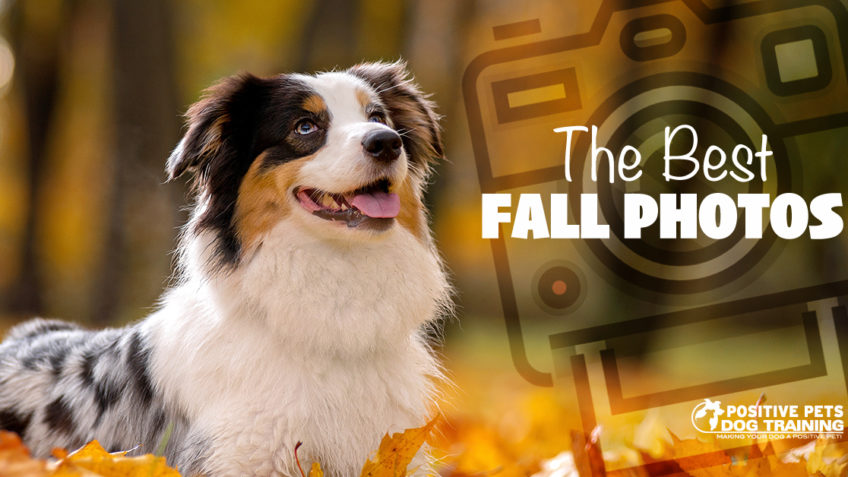 You love capturing adorable pictures of your sweet pooch, and sometimes if you get the angles just right, they can seem like works of art. Fall makes this goal even more effortless by adding those beautiful leaves to your scenic background. Here are some tips to help you get as many of those beautiful photos as possible.
Getting Fido's Attention
You know how to get your sweet pup's attention. Whether that be by calling their name or making a specific sound – you'll need to figure out the best way to get them to look at you consistently so you can get that perfect photo. Treats are also a sneaky way to snag your furry friend's eye instantly. If you have someone who can stand by and hold the treat for you, even better – so you can focus strictly on getting those shots. Don't forget to reward them afterward for all of their patience.
Choose Your Environments in Advance
Changing your background will be easy if you can think creatively. You can go out and get some fun backdrops or even just make your own from some colorful fabric. Even a simple bedsheet can make a world's difference when you're trying to capture your pup's best angles. You can add in twinkly lights subtle props even, whatever you think fits your furry friend's personality. You also know your house and environment pretty well, so brainstorm the most scenic areas in your yard or inside.
Capturing Your Pooch's Smile
Sometimes snagging a shot of Fido's sweet smile is all about timing and even luck at times. There are some tips and tricks though, that'll put a happy face on your furry friend. One easy way is to get your canine excited by going on a quick run or playing games like tug of war and fetch. A 5 minutes run around the house can even get the job done. The point is, a happy dog is an active one who will be more than willing to show their pearly whites after they settle down.
Get a Different Perspective
Some of the best photos of your canine companion will be when you get down on their level. It's, first of all, a more flattering view, and usually makes your pooch feel more comfortable – it'll also make catching their eye a little easier. Try all different angles though, ones from way up above or far down below – think outside of the box. Also, consider your four-legged friend's best features and take some close up shots of those to get some more artsy images.
Consider Investing in Some Editing Softwares
Many pet parents are satisfied with the raw photos they get – which is completely fine and still gets you some gorgeous pics. If you want to really add some pizazz, editing tools like Adobe Photoshop, Adobe Lightroom, Pixlr, and DxO PhotoLab. You can also download apps on your phone like VSCO, Snapseed, and PicsArt. There are thousands of other applications you could use, so sometimes it takes a bit of trial and error to figure out what works best for you.
Taking photos of your canine companion can be fun for both of you since you're spending some quality time together. Plus, the images you capture of your sweet pup will last a lifetime.