Getting Active with Your Dog this Summer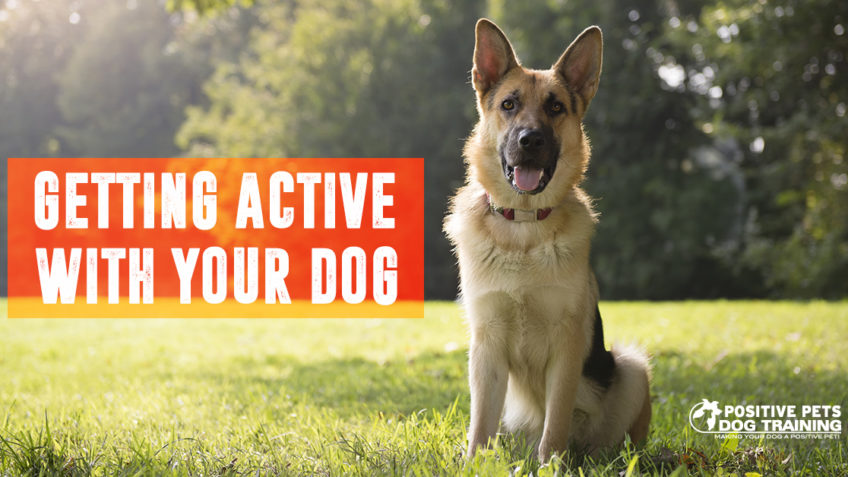 Working out by yourself can be unmotivating, unpleasant, and just plain boring. But when you have a partner by your side to push you through that extra rep, exercise doesn't seem so bad. But who says your partner has to be human? Why can't your furry friend join you in staying active? We think your dog would be an excellent training partner, and we even have some examples to prove it!
Doggy Cardio
If you're someone who enjoys staying active through cardio, try taking your dog along next time. Running is great for increasing your endorphins. So it helps to relieve stress that either of you might be experiencing. It's also the best way to burn calories if that's your goal. Cycling is another great way to get that workout in that targets toning your legs. You can even try rollerblading if that's something you're confident in. Sadly your four-legged friend can't strap on some skates with you, but they'll surely be happily running along by your side.
Make Your Dog a Varsity Athlete
Maybe you prefer tossing or kicking a ball around to get your workout in. Playing fetch with a frisbee or ball is a very popular sporting activity among dog owners. It keeps your dog moving and just by being outside you're lowering your blood pressure and stress hormones. You don't always have to be throwing in order to play fetch. You can kick a ball around for a good game of soccer, keeping both of you on your toes. (But try and get one they cant end up deflating).
Water Time Workouts
Taking a dip in the water is a great low-impact activity for both of you. Make sure your dog is comfortable in the water first though. Not all dogs love going for a swim, and some even need life jackets to stay afloat. If you're unsure, try staying close so you can uplift a tired pup if necessary. If you're feeling more adventurous, try taking your dog out paddle boarding. It's great for your balance and core strength.
"Doga" (Yoga For You and Your Dog)
Dog Yoga is becoming extremely popular. Yoga is known for its stress-relieving benefits and is an excellent way to bond with your dog. It can also help improve posture and sleeping patterns.
Going outside and getting active has an abundance of benefits. But it can be a lot more fun for both you and your furry friends when you have their face to distract you. Try expanding your comfort zone and even attempting a new activity you learned today.