Dog Friendly Restaurants in Boise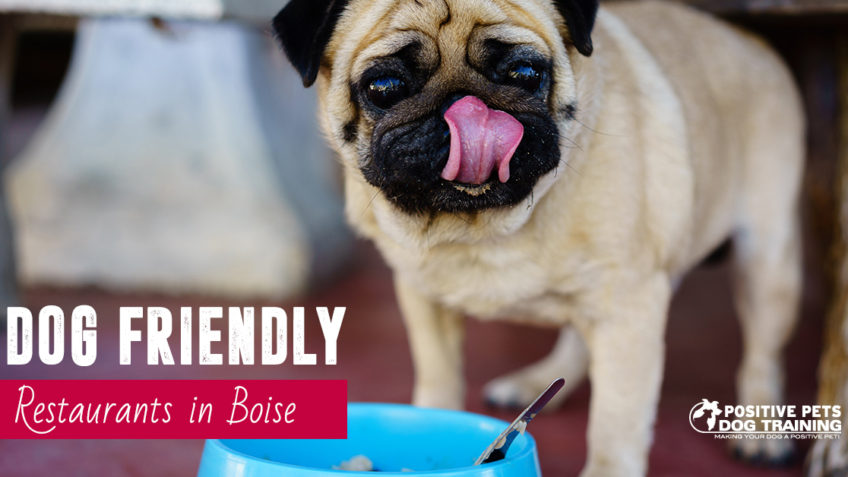 With spring right around the corner, it's time to plan some places to go with your pup where you can enjoy the warm weather! A great way to spend time with your pup is to head to a dog friendly restaurant in your area. There are so many great spots around Boise that offer great places to hang with your pup. A great way to get outside and soak up the sun is to hit up a restaurant with a patio. No matter what type of food you're craving or what vibe you're in the mood for, there's sure to be a restaurant near you. Here are some our favorite spots that are dog-friendly!
The Sandbar
Address: 2900 Chinden Blvd, Boise, ID, US, 83714
If you want a great scene with quality food and entertainment, The Sandbar is for you. This great outdoor patio and restaurant is a part of the Riverside Hotel and has so much to offer. The Sandbar opens in mid-May is open every day from 11 a.m.- 10 p.m. They're extremely dog friendly and love to have pups enjoy their place. With beautiful views and live music, what more could you ask more? Check out their menus and more info on their site and look out for their spring opening date!
10 Barrel Brewing
Address: 830 W Bannock St, Boise, ID, US, 83702
Are you a beer lover who wants great food along with great drinks? If so, you have to try 10 Barrel Brewing. Not only do they have tons of craft beer for you to try, but they also have a very wide variety of items on their menu. From pizza to seafood to tacos, they're bound to have something you like! The outdoor patio is very dog friendly and the employees will welcome your pups with water bowls! Enjoy a spring day out on the patio and have fun at this unique spot! Check out their menu and hours here!
Westside Drive-In
Address: 1929 W State St, Boise, ID, US, 83702
If you want a restaurant with a retro feel that has your classic food options, the Westside Drive-In is a must-try for you! This drive-in style restaurant has a drive-thru and outdoor seating that will take you back a few decades. Whether you want a classic burger, a chili dog, or a milk shake, you can get a classic comfort food meal. We hear they even have some dog biscuits for your pup to enjoy! Sit outside at their retro outdoor, dog-friendly seating while you grab a bite! Check out more information here. 
Let us know what your favorite dog-friendly restaurant in your area is! Hope you and your dog enjoy!