Benefits of Using a Dog Harness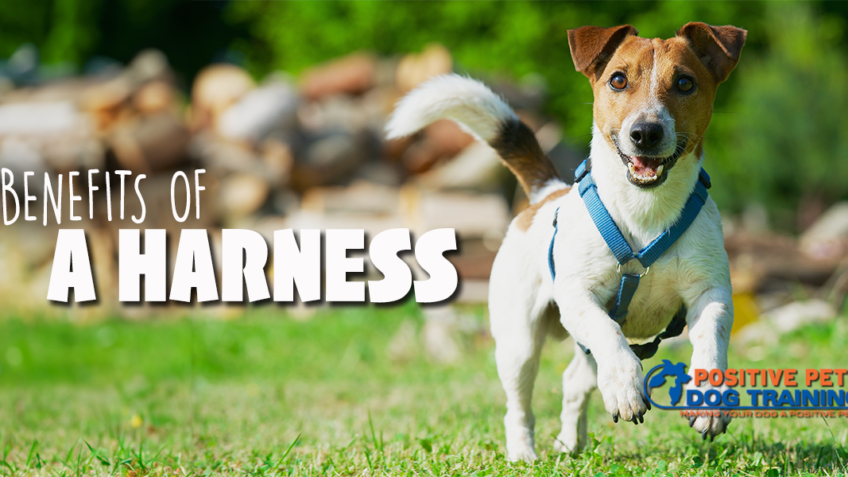 Are you thinking of switching from a collar to a harness? Read below to learn the benefits of using a dog harness!
Comfort
First, a harness is usually much more comfortable than a collar. This is because pressure is distributed more evenly across the chest than with a standard collar. Plus, a harness can help prevent the leash from getting caught under your companion's legs. So your pup is less likely to become tangled in the leash, and you won't have to try to corral your pal to fix the issue.
Control
Because a harness wraps around your companion's whole body, it gives you more control. This is especially helpful if you have a large or energetic dog that can be hard to control when they are excited.
Avoid Injury
Harnesses distribute the pressure over your pal's torso instead of concentrating it on the neck as a standard collar does. So, harnesses reduce the risk of injury to your four-legged friend's neck and spine. This benefit is significant for smaller dogs, companions with neck and spine issues, and dogs with tracheal collapse. Plus, they can help your canine breathe better because of the placement.
Discourage Pulling
Front-clip harnesses help to discourage your canine from pulling on the leash when you are out and about. But dogs that don't have this behavioral issue will be just as comfortable walking with a collar. However, using a harness is a great way to assist with training. So, if you have a new puppy or dog with a habit of pulling that you are trying to break, a harness will help teach good leash manners. Plus, the saddle will prevent your pal from slipping out or trying to wiggle themselves free. So, a harness is an excellent solution if your pal is prone to escape.
Consider your canine, their needs, preferences, and temperament to decide if a harness is the right choice!