Dog Stocking Stuffer Ideas
Dec 23, 2019
Fun Dog Stuff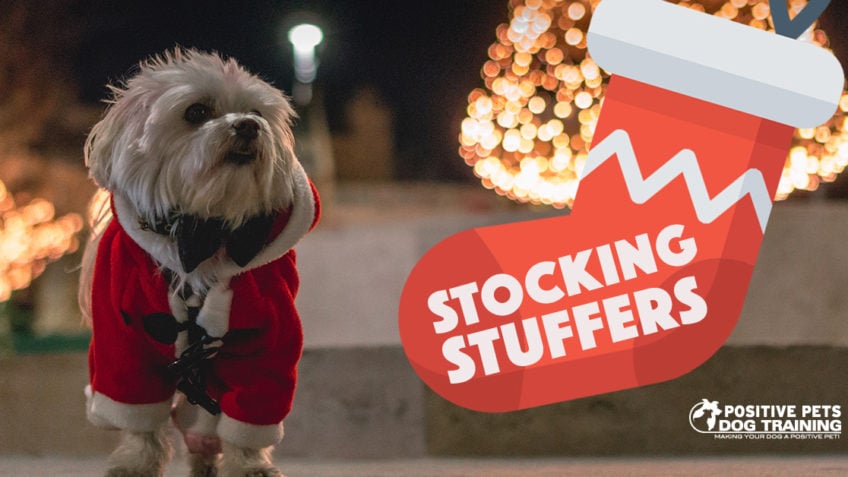 It's the most wonderful time of the year – and not just for you but your furry companion as well. As pet parents, we love spoiling our dogs, but we know we can't do it all the time. During the holiday season, though, you have the perfect excuse to treat your pooch to treats and toys galore. To help with your canine Christmas list – here are some tail-wagging worthy ideas your pup is sure to love.
Holiday Themed Bandanas
What better way to bring holiday cheer into your home than with some festive doggy bandanas. No matter what occasion you choose to celebrate – there's sure to be an adorable bandana to match!
Fido's Very Own "Emergency Credit Card"
If you think your pooch can handle the responsibility, help them start building their credit with their very own Americanine Express (plush toy) card. Get points back on every purchase Fido makes. Okay, so your pooch won't technically be able to make purchases with their new line of credit – but they will get to play with it, and your furry friend will probably prefer that anyway.
Doggy Booties & Paw Balm
With temperatures dropping and snow falling, your canine companion is going to need to paw protections. Doggy booties & paw balm are practical gifts that your pooch (and their paws) will thank you for!
Candy Cane Bully Sticks
There's a lot of playful pups out there who go nuts over bully sticks so what better gift for them than candy cane-shaped ones!
Nylabone Holiday Stuffable Chew Toy
Nylabone is a classic chew toy brand that is perfect for any occasion. For your four-legged friend who loves to chew, their bacon-flavor holiday-themed edition chew toy is a must-have.
Mistletoe Dog Collar Charm Accessory
If you want to add a touch of bling to your canine companion's collar this year, then this mistletoe charm will surely do the trick. This delicate and gorgeous piece also gives you an excuse for how many kisses you shower them with on the daily.
Gourmet Dog Biscuits
It seems like everyone, and their cousin gets cookies for Christmas except for Fido! Well, think again, because this year you can treat your pooch to their very own canine-approved dog biscuits! You can either make a day out of it, baking your pup some cookies from scratch – or go out and purchase some premade treats. Either way, your furry friend will be more than happy to receive this festive snack.
Holiday Themed Burrow Toy
Stuff the reindeer, stockings, ornaments, gingerbread men, bears, marsh mellows, and so much more into their respective holiday-themed homes and watch your pooch go wild trying to dig them out. Burrow toys are great because they stimulate interactive play in your furry friend.
Spread the holiday cheer with your four-legged family members this season by gifting them with some of these adorable dog-friendly stock stuffers.